Fillings
Tooth structure and integrity can become compromised by decay which softens the tooth substance and results in a cavity. Other reasons why tooth structure can become compromised are due to tooth wear, cracks or breaks due to excessive forces during function or even trauma for example due to a knock to the teeth during an accident. A filling is used to build up a tooth to its original natural size and shape in order to revive the function and appearance of the missing tooth structure.

Root Canal Treatment
Root canal treatment (also called endodontics) is needed when the blood or nerve supply of the tooth (known as the pulp) is infected through decay or injury. You may not feel any pain in the early stages of the infection. In some cases, your tooth could darken in colour, which may mean that the nerve of the tooth has died (or is dying). This would need root canal treatment. If the pulp becomes infected, the infection may spread through the root canal system of the tooth. This may eventually lead to an abscess (gumboil). An abscess is an inflamed area in which pus collects and can cause swelling of the tissues around the tooth. The symptoms of an abscess can range from a dull ache to severe pain and the tooth may be tender when you bite. If root canal treatment is not carried out, the infection will spread and the tooth may need to be taken out.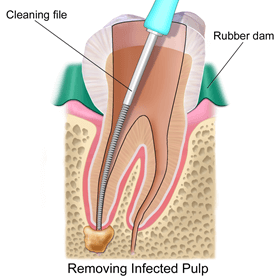 Dental Crowns
A crown (also known as a cap) is an artificial restoration that fits over the remaining part of a prepared tooth, making it strong and giving it the shape of a natural tooth.
Why would I need a crown?
You may need a crown in the following situations:-
▪    To strengthen and restore a tooth which has decayed, broken or have a large filling in place.
▪    To improve the aesthetics of a discoloured or chipped tooth.
▪    Following the root canal treatment, to protect what is left of the tooth.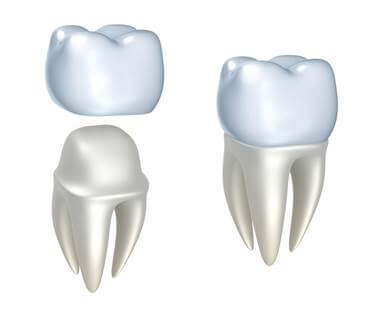 Bridges
If you are missing any teeth at all, then it can affect the way you eat, talk and smile causing you to lack self-confidence. Over time, further problems can be caused by the remaining teeth moving to fill the missing gap(s), which can leave you with a misaligned and an uncomfortable bite. This can then lead to food getting trapped in the gaps, which causes both decay and gum disease. One option to replace a missing tooth would be to have a bridge fitted.
Unlike removable devices such as dentures, bridges are cemented onto existing teeth. These are fitted by anchoring them to the teeth at one, or both sides by using a resin or cement. They are an alternative to dental implants for patients who don't wish to have surgery.
Similar to crowns, bridges can be made of different materials and can be carefully matched to the natural colour of your teeth.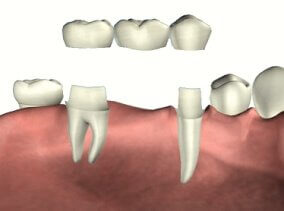 Dentures
People wear dentures to replace lost or missing teeth to avoid unwanted tooth movements which may affect their bite and cause damage to remaining teeth.  Another important reason is so they can eat a more varied, healthier diet which may have been previously restricted. Dentures may also help you to smile with confidence.
Dentures on the whole are made of either acrylic (plastic) or metal. A 'complete' or 'full' denture replaces all the natural teeth in either the upper or lower jaw. Whilst a 'partial' denture fills in the spaces left by lost or missing teeth. It may be fastened to your natural teeth with metal clasps or 'precision attachments'.
For patients who are not keen on or suitable for implants/bridges dentures are a great option.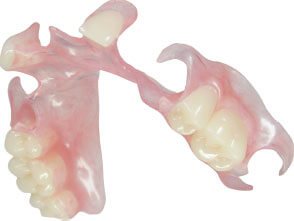 For further information, ask your Dentist our Hygienist
Treatments or call 01902 763 200


We Offer



• General And Preventative Dentistry
• Cosmetic Dentistry
  (Whitening And Quick Braces)
• Implants
• 3D Scanner
• Referrals For Speciality Treatments
• Nervous Patients Welcome
Opening Hours



Monday: 09:00 - 17:30
Tuesday:
09:00 - 17:30

Wednesday: 09:00 - 17:30
Thursday:
09:00 - 17:30

Friday: 09:00 - 13:00
Closed Weekends