Nervous Patients
Many people are fearful of dentistry. This is nothing to be embarrassed about. for some this fear is so great that it prevents them attending the dentist. At Wightwick Dental Practice we are aware of these fears and we can use several techniques to make you feel more relaxed.
Relaxation
When we are faced with a challenge such as a visit to the dentist, our bodies produce substances which raise our anxiety and help us to meet the challenge. We can also train our bodies to counteract this anxiety by learning to relax. In this way we feel more comfortable. We can't be anxious and relaxed at the same time, and by developing our ability to relax we can control anxiety. Relaxation excerises such as yoga and meditation can be used and you can teach yourself at home.
Oral Sedation
Some people require the use of a sedative medicine to help them overcome their fears. These medicines can be taken orally as a tablet. Your dentist will prescribe these for you and usually recomend that you take one the night before and one on the day, approximately an hour before your appointment at the practice.
You will become drowsy and oblivious to dental treatment whilst still able to co-operate with the dentist. The effects take some time to 'wear off' and supervision is necessary for several hours afterwards and you will need to bring somebody with you to your appontment to escort you home. Your dentist will advise you on how long it will take for the drugs to clear the body. Within this period it will not be possible to drive, drink alcohol or operate machinery.
Inhalation Sedation
This is sometimes referred to as 'relative analgesia'. The technique involves you breathing in a mixture of Nitrous Oxide and Oxygen which very rapidly produces a pleasant, relaxed feeling. Your dentist will also help you relax by talking slowly and gently and making sure that you are aware of how you will feel. You remain conscious at all times, you may feel a little drowsy and treatment will be without discomfort.
You breathe the mixture in through a special nosepiece which is very comfortable. The effects are very quickly reversed by breathing in pure oxygen and there are no after effects. You can drive a car after about 15 minutes. This method is very safe.
Inhalation sedation can also be used where a patient has a pronounced gag reflex, this distressing condition is greatly reduced.
Contraindication
There aren't any major contraindications to relative analgesia, except for M.S., emphysema and some exotic chest problems. It hasn't been proven to be safe during the first trimester of pregnancy, so you can't use it then.
Because you have to breathe it in through your nose, it's not suitable for people who have a cold or some other condition which prevents them from breathing through their nose.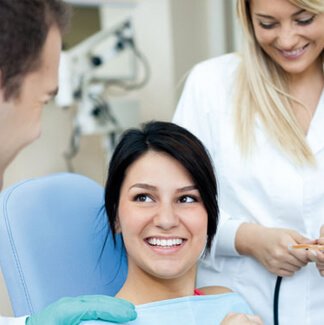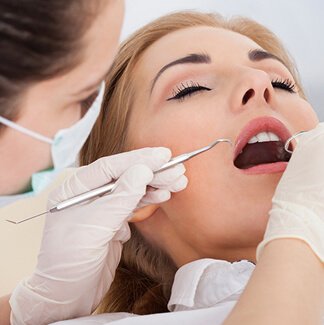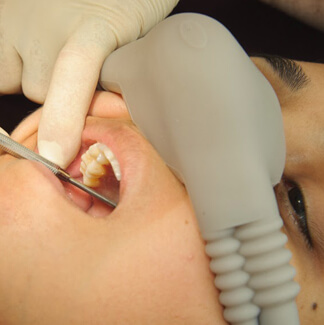 Early Morning & Evening appointments available on request

Please call 01902 763 200 to make an appointment

We Offer



• General And Preventative Dentistry
• Cosmetic Dentistry
  (Whitening And Quick Braces)
• Implants
• 3D Scanner
• Referrals For Speciality Treatments
• Nervous Patients Welcome
Opening Hours



Monday: 09:00 - 17:30
Tuesday:
09:00 - 17:30

Wednesday: 09:00 - 17:30
Thursday:
09:00 - 17:30

Friday: 09:00 - 13:00
Closed Weekends