Refer Patient for a 3D CBCT
At Wightwick Dental Practice, we have invested in the latest 3D Cone Beam Scanner equipment.
Radiology is important in the diagnostic assessment of patients. These X-ray images help towards the diagnosis, treatment planning and follow up of patients with conditions affecting the head, face, teeth and jaw.
Whenever a 3D image is required we are able to take the scan for you in our X-ray room. The procedure is very quick and easy. The scanner rotates around the patient's head 360 degrees for approximately 12 to 15 seconds. The image is then sent directly via computer to your dental record folder allowing your dentist to use it for accurate diagnosis and treatment planning and also to then discuss the scan in detail with you at your next appointment.
Why 3D?

Conventional 2D periapicals and panoramic x-rays form the backbone of diagnosis and treatment planning in dentistry.
But 2D images have their limitations. These images display superimposed layers of a 3D object and so from a single film it is impossible to determine where structures lie within that image and image distortion also plays a part.
3D images yield minimum distortion with a 1:1 display of dental structures which means we can now take measurements with a high degree of accuracy.
Over the years with the size of the machines reducing and radiation doses reduced to safer levels the use of 3D imaging for dentistry has become acceptable and in many cases it can be shown that the lack of a third dimension can actually diminish the level of care being rendered.
The utility in every-day dental practice is extensive, with applications in many areas of diagnosis and treatment planning, including endodontics, periodontics, orthodontics, implantology, dental and maxillofacial surgery, and TMJ analysis.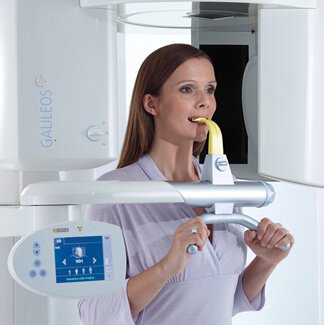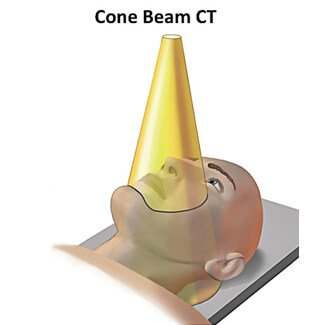 Refer Patient for a 3D CBCT
To refer a patient for a 3D CBCT simply complete a referral form.
Here are our charges so you can let your patients know how much it will cost in advance:
Panoral £42
3D small from £60
3D full jaw £99
3D both jaws £175
We can send you an email of the scan the very same day or if you prefer we can send it to you on a disc.
Download the latest Planmeca Romexis software which you can then use to analyse the scan.
There's also a full library of 'how to' videos available to view on YouTube to help you use the software for 2D and 3D analysis.
Remote help is also available if necessary.
Early Morning & Evening appointments available on request

Please call 01902 763 200 to make an appointment

We Offer



• General And Preventative Dentistry
• Cosmetic Dentistry
  (Whitening And Quick Braces)
• Implants
• 3D Scanner
• Referrals For Speciality Treatments
• Nervous Patients Welcome
Opening Hours



Monday: 09:00 - 17:30
Tuesday:
09:00 - 17:30

Wednesday: 09:00 - 17:30
Thursday:
09:00 - 17:30

Friday: 09:00 - 13:00
Closed Weekends