Advice & Screening
What is preventive dentistry?
Preventive dentistry will help you keep a healthy mouth, keep your teeth for longer and have less dental treatments. Your dentist and/or hygienist will carry out an assessment and investigative tests to. This will allow them to tailor treatment and advice to your exact needs and arm you with the knowledge and skills to minimise the chance of these conditions occurring.
Screening
Each time you visit the dentist or hygienist they are looking for early signs of tooth decay, gum disease, signs of mouth cancer or other mouth sores and even tooth wear.
Can everybody benefit from preventive dentistry?
Yes. Preventive dentistry will benefit anyone, even those that don't have any teeth. This is because conditions such as mouth cancer and denture stomatitis can be spotted during regular visits to the dentist and then treated. It is obviously very important for children, but it is never too late to start.
Will my dentist recommend treatment?
A 'preventive dentist' will often recommend treatment to strengthen a tooth to make sure it does not break. For example, if the dentist sees that a tooth is cracked or is weak and in danger of breaking, then you will be advised about having a new filling or perhaps a crown or 'onlay' to protect it. This is always better than waiting until the tooth breaks, and then dealing with it as an emergency. Another important preventative treatment is fissure sealants.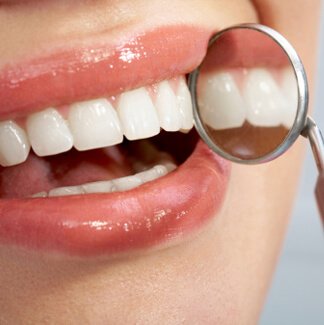 Hygiene
What is a dental hygienist?
Dental hygienists are specially trained to work as part of the dental team, to give care to patients. They play an important part in dental health care and are mainly concerned with preventive dental health and treating gum disease – showing you correct home care and helping to keep your teeth and gums healthy.
The hygienist's main work is to prevent and treat gum disease including professionally cleaning your teeth. This is usually called 'scaling and polishing'. However, perhaps their most important role is showing you the best way to keep your teeth free of plaque. Plaque is a sticky coating that forms constantly on your teeth. If it is not brushed away properly, this hardens to form tartar which you cannot remove yourself. They also give advice on diet and preventing dental decay. The hygienist will work alongside your dentist to give you care that is tailored to your needs.
Can a dental hygienist do anything else?
Dental hygienists also take dental x-rays. The dentist will use these to help diagnose problems and decide on the possible treatment. All hygienists that take x-rays will have had proper training and will hold a certificate. If the dentist suggests that you or your child have fissure sealants or fluoride varnishes, they may refer you to the dental hygienist because these are treatments they are trained to carry out. Tooth whitening is also often carried out by the dental hygienist under the prescription of your dentist.
Does every practice have a hygienist?
No not every practice has a hygienist. Here at Wightwick dental Practice you can access regular care under the hygienist.
Why is this dental treatment important?
Regular professional cleaning, combined with looking after your teeth and gums well at home, will help keep your mouth healthy. A clean and healthy mouth will improve your appearance, help you to keep your teeth and give you fresh breath, and help to maintain your general health.
Can a hygienist help prevent dental disease?
This is what the training of the hygienist is all about. Carefully removing the hard deposits of tartar (or 'calculus') that build up on the teeth and teaching you how to prevent them coming back, will go a long way towards slowing the progress of gum disease.
By talking to you about your diet, and recommending other preventive measures, the hygienist can help you keep to a routine that will slow down the rate at which your teeth decay. Regular visits and advice will help build your confidence in keeping your mouth healthy
Children's Teeth
When should I take my child to the dentist?
It is recommended that children go to the dentist regularly with their parents as soon as possible. Normally we recommend from 3 years old, but you can bring them earlier if you want to. This will let them get used to the noises, smells and surroundings and prepare them for future visits. The earlier these visits begin, the more relaxed your child will be.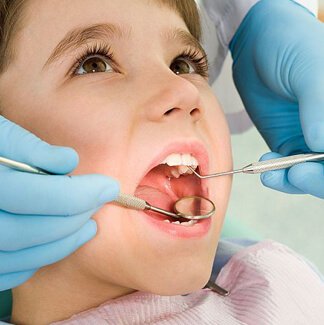 For further information, ask your Dentist our Hygienist
Treatments or call 01902 763 200


We Offer



• General And Preventative Dentistry
• Cosmetic Dentistry
  (Whitening And Quick Braces)
• Implants
• 3D Scanner
• Referrals For Speciality Treatments
• Nervous Patients Welcome
Opening Hours



Monday: 09:00 - 17:30
Tuesday:
09:00 - 17:30

Wednesday: 09:00 - 17:30
Thursday:
09:00 - 17:30

Friday: 09:00 - 13:00
Closed Weekends